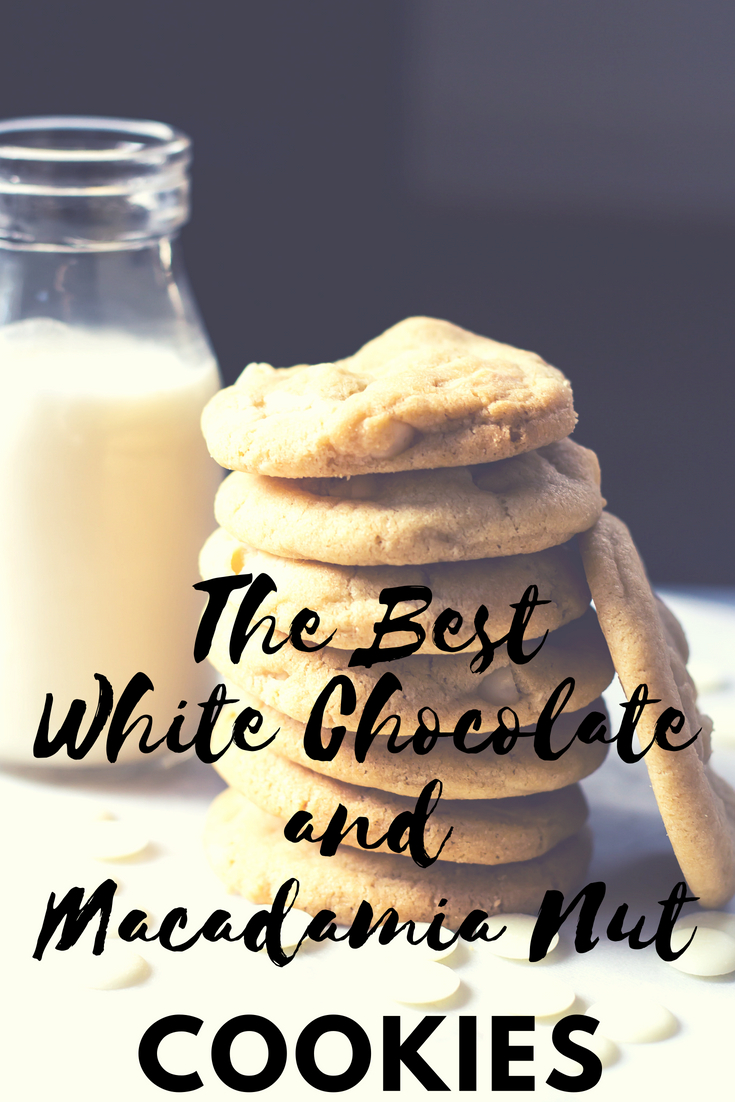 Want a recipe for the perfect cookie? Well here it is in my opinion! What makes a perfect cookie is one that is soft and chewy on the inside, but a slight crunch on outside, and these white chocolate and macadamia cookies are just that! They have that subway-style cookie flavour, that everyone loves, plus they are super easy to make and the cookie dough can be frozen ahead of time! This I find extremely handy for last minute treats on a friday night when the craving is real, or when you want to have something on hand to bless a friend.
I like to be a bit creative with this recipe and you can too. The white chocolate can be swapped for dark or milk chocolate. The nuts can be substituted with other nuts, such as hazelnuts, almonds or dried fruit such as figs or cranberries.
The Best White Chocolate and Macadamia Nut Cookies!!
Makes about 35 cookies
250g butter, softened
1 teaspoon vanilla extract
1/2 cup (110g) caster sugar
1/2 cup (110g) brown sugar
1 egg, lightly beaten
2 1/4 cups (335g) plain flour
1 teaspoon bicarb soda
1 cup (150g) white chocolate chips, or buttons, chopped coarsely
1 cup (150g) macadamia nuts, chopped coarsely
1. Preheat oven to 180˚C (or 160˚C fan-forced). Line baking trays with baking paper.
2. In a medium bowl, beat butter, sugars and vanilla together with a electric mixer until light and fluffy. Add egg and beat well until combined.
3. Sift flour and bicarb soda into the egg mixture, and using a wooden spoon, stir well to combine. Stir in chocolate and macadamia nuts. Cover and refrigerate for about 30 minutes (depending on the temperate of the room, you may need to refrigerate for longer until the dough is firm).
4. Roll tablespoons of the dough into smooth balls and place onto the trays, about 4cm apart. Bake in preheated oven for about 10-12 minutes. Once cooked, remove from oven and allow to stand on trays for 5 minutes, before transferring to a wire rack to cool.